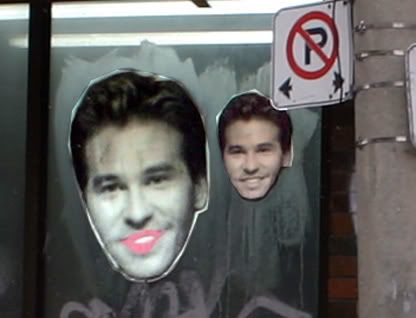 there was a whole big thing in my town about someone pasting all these Val Kilmer heads up everywhere. seriously, EVERYWHERE. no one knew who the hell was doing this and what the point of it was. i think it went so far as Val Kilmer had to make a public statement saying that he was in no way involved with what was happening - that his face was collaging the city for no apparent reason. anway, i just find it hilarious.
i took a picture of some Val Kilmer heads i saw, but it didn't turn out because i have a shitty camera and it never takes pictures in focus at night, so i ripped this one off of this site so i could show you. you can see my original shitty one behind the cut.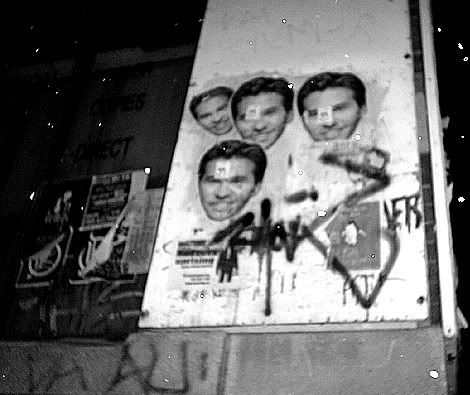 those little white specks are just snowflakes that got illuminated when the flash went off.